Celebrity News
Entertainment
Actress Mpho (Ntando Duma) From The Queen And Her Lovely Sisters In Real Life
Actress Mpho (Ntando Duma) From The Queen And Her Lovely Sisters In Real Life
Actress Mpho (Ntando Duma) From The Queen And Her Lovely Sisters In Real Life.
There must be something in the Duma family water,  because it's insane to have all these elegant queens in one go. Actress Ntando Duma, who is currently starring on The Queen as Mpho Sebata, took time to show off her siblings on social media.
Ntando Duma shared a picture on her Instagram with her lovely sisters, which they took on her birthday
She went to introduce her siblings, Thando Duma, Lindo Duma and Nurse Duma.
Just like her sister, Thando has been in the showbizz for quite a well , she is a DJ and vocalist. Maybe you might recognize Thando as  DJ Lady Amar. She has also shared the stage with other prolific DJs.
Ntando Duma's other sister, Nurse Duma is also a businesswoman on her grind though Lindo Duma doesn't reveal much about her profession, but she keeps it real on the gram.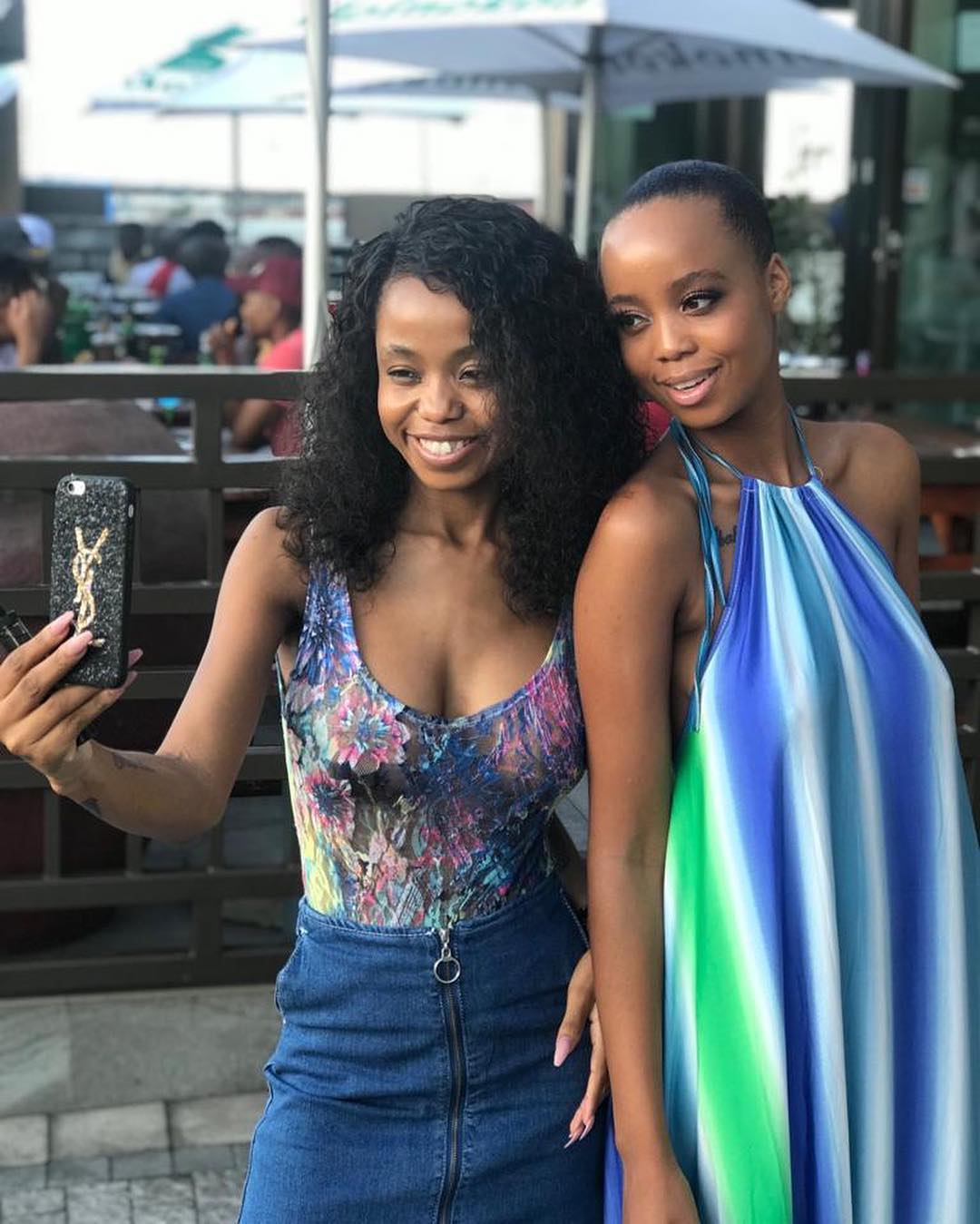 One thing is for sure, the Duma sisters have mad love for each other. They are always sharing pictures of each other from time to time. The Duma sisters also look alike, Ntando and Thando are often mistaken for twins, while Lindo and Nurse Duma also bear an uncanny resemblance.
The girls were raised at Orange Farm about 45 km from Johannesburg by their mother and grandmother. She is the baby of the family with the other 3 girls being her older siblings. We would definitely want a sip of the Duma waters, maybe we'll also have that effortless beauty the sisters seem to carry.