Biography
Biography Of Jesse Suntele, Profile, Age, Girlfriend, Birthday, Education, Career, Rhythm City And Net Worth
Biography Of Jesse Suntele
Biography Of Jesse Suntele, Profile, Age, Girlfriend, Birthday, Education, Career, Rhythm City And Net Worth
Jesse Suntele is a South African actor and model. The popular figure in the South African entertainment industry also raps and presents.
In 2016, Jesse drew the attention of many lovers of entertainment after appearing on Top Actor Africa, season two. On the BET reality competition series, he took home the winning prize.
Profile
| | |
| --- | --- |
| Name | Jesse Ambrose Suntele |
| Age | 28 years old |
| Place of birth | Johannesburg |
| Date of birth | 18 September 1992 |
| Gender | Male |
| Nationality | South African |
| Birthday | September 18th |
| Education | Sound Engineering |
| Alma mater | Academy of Sound Engineering |
| Girlfriend | Thuthu |
| Profession | Rapper, presenter, model, actor |
Age
Education
He had his matriculation at St. Joseph's Christian Brothers College. After which he returned to the place he was born – Johannesburg.
Jesse Suntele had his furthered his academic pursuit at the Academy of Sound Engineering. At the institution, he studied Sound Engineering. Upon appearing in several plays in school, he developed an interest in arts and fell in love with acting.
He later realized that acting is his thing perhaps a talent after landing his debut professional audition. Though he never underwent any formal training in acting.
Girlfriend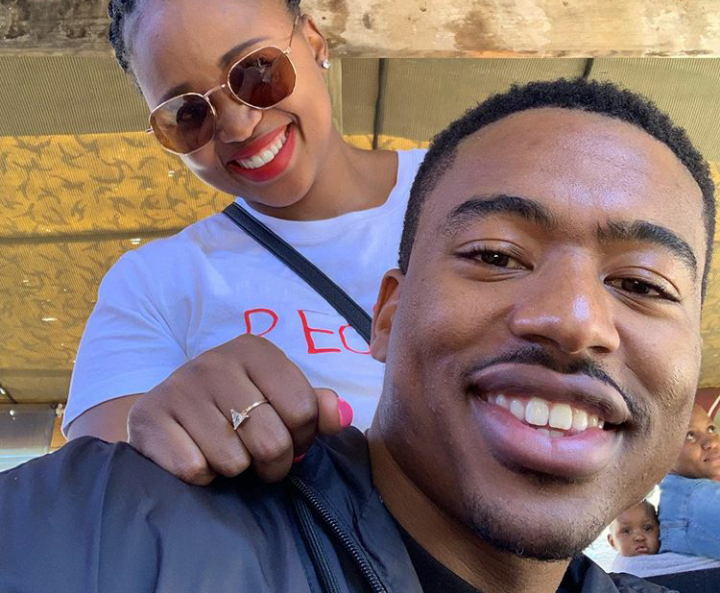 Jesse Suntele is dating Thuthu, a respected artist manager in South Africa. The couple takes to social media to express the love they have for each other.
The actor and rapper left followers going "how sweet" after sharing the song he wrote for his bae for Valentine's Day. The lyric of the song contains him praising his girlfriend, Thuthu, and further touched how they met and what he would do for her.
Tv Roles
After he steals the limelight by winning the Top Actor Africa in the BET reality contest series in 2016, doors start opening. Here are the shows Jesse has featured:
View this post on Instagram
Ashes to Ashes as Kabelo
BET A–List as Host
Generations as Guest Star
Mutual Friends as a guest star
Ngempela as Sandile
Rhythm City as Mzi
The Hustle as J-Flo
The Queen as Tuelo
Top Actor Africa (Winner)
U Can Do It as Contestant
Career
In June 2013, he decided to make a move after appearing on U Can Do It. He left the SABC1 reality competition making it to the Top one-hundred (100). In May 2014, he appeared again on television after was cast to play a starring role in the Season one finale of Ngempela. Which records the SABC1 docu-drama as his debut credited acting role on TV.
More opportunities came knocking after talent prevailed. The following year, in 2015, he landed a guest-starring role on the popular soap opera Generations: The Legacy.
Still, in 2015, he was cast as Kabelo on Ashes to Ashes. On the e.tv soap opera, he appeared playing a recurring role. Winning the Top Actor Africa on BET (Season two) recorded him his big break. He emerged winner on the show after defeating other contestants in the final episode in 2016.
In September 2016, he appeared to play a guest-starring role. In the third episode of the Second season of Mutual Friends, Suntele was cast. After a week, he landed another job on BET A-List. On the BET lifestyle and entertainment magazine show, Jesse was an insert presenter.
After thirty-seven episodes he climbed to the position of anchor presenter, joining three others. He made his debut appearance in May 2017, at the time the show was revamped.
It is also worth mentioning that the actor landed other roles on television. He was cast as Tuelo, also addressed as Officer Bae on The Queen. His first appearance on the popular telenovela on Mzansi Magic in the eighty-eighth episode of the first season.
Have you wondered if the "good-cop, bad-cop" from Lego could happen? Well, Officer Bae has the answer, the character protects the rights of citizens during the day as a policeman. At night, he becomes quite the opposite – a serial killer.
In 2017, he appeared on another popular television show, The Hustle. On the Vuzu Amp reality competition series, he was one of the constants on the second season and went by the stage name J-Flo. In 2018, he joined Rhythm City and was cast as Nqaba. His character on the e.tv soap opera is the suave, easy tempered son of Suffocate.
Net Worth
His modelling gigs, acting roles as well as his presenting job keep the money rolling in. Although he does not flaunt his possession on social media, he is living quite the life with baecations and all. Jesse is worth $150 000 and he continues to break ceilings
Jesse Suntele's Instagram
Jesse Suntele is also active on Instagram and he has over 250K followers on his Instagram account.
View this post on Instagram