Mshoza has been very busy lately. She has been hoping from one serious relationship to another. Given the rate at which she has been divorcing and remarrying, one could assume that she has not found herself yet or maybe she doesn't know what she is looking for in a man.
Sunday World reports that Popular musician Mshoza (Nomasonto Maswanganyi) is already divorcing her new husband, East Rand businessman, Prince Dlamini who she married on February 13.
Mshoza with Prince Dlamini
Mshoza confirmed to the Sunday World that she is no longer in a relationship.
Friends told the Sunday World that Mshoza is now dating Nigerian singer Oluwa Kuwait.
The relationship between Mshoza and Oluwa started in March 2020 just before the lockdown in Cape Town and she spent 4 days with him in his hotel room.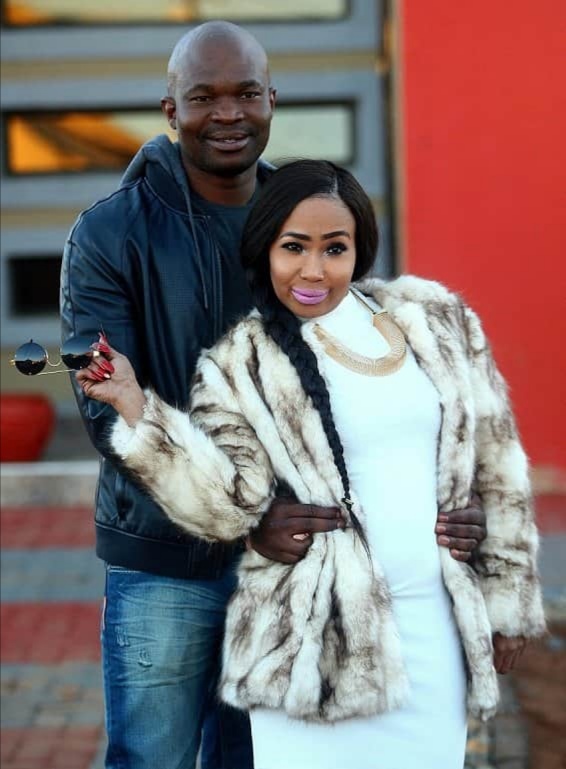 Mshoza first got married to Mpumalanga businessman Jacob Mnisi in 2007 but their union crumbled in 2011 after accusations of infidelity.
Mshoza with Jacob Mnisi
Mshoza then married  Durban businessman Thuthukani Mvula in 2017.But that union collapsed after the singer claimed that Mvula had physically abused her.