Reasons why The Sebatas from The Queen should get fired.
Since the commencement of Sebatas on The Queen, It started to be the boring show so many times Hector Sebata played by Rapulana Seiphemo is a talented actor and Jessica Nkosi never disappointed as Qondi on Isibaya. But as talented as they are, they complete mismatch and awkward as a father and daughter on the screen.
Here are some 3 reasons why Sebata's should get fired:
The Language
I have seen how a Sepedi actress could have a Xhosa daughter and a Tswana niece; like Gracious Tgom Mabuza was Pedi speaking, Goodness was Xhosa and Mabatho was Tswana. The Sebatas, Hector Sebata is Tswana, his daughter; Thando Sebata is Zulu and his last born Mpho Sebata is also Zulu. The family doesn't have vibe together, they are exhausting and so harsh you could cut the tension. Sometimes when their father speaks, you could tell by the daughters odd facial expression that they don't understand or have an idea what he is talking about.
They are supposed to make the fans believe they have known each other for years but it seems like they just met on set and have a gun to their heads heads to make it work.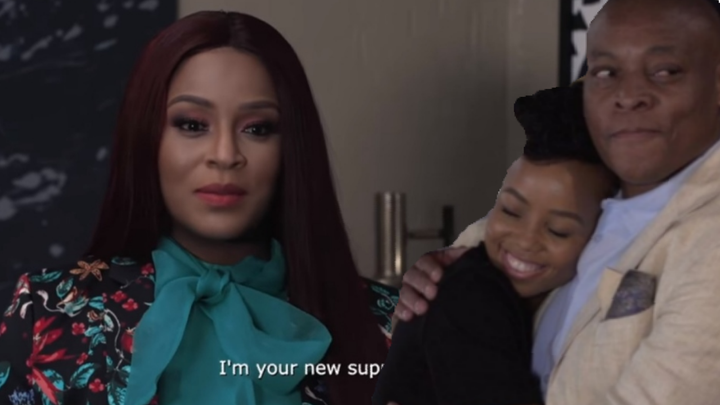 The was a part where Thando asked Mhpo "Unjani or Kuhamba kanjani"along those lines Mpho looked confused. A simple thing like that makes us wonder, where did the Ferguson's pick up their scriptwriter? Because we have seen Jessica Nkosi work as Qondi on Isibaya for years and she's not an amateur. Or we should rather blame Ntando Duma for missing her lane? Besides from the three reasons why should the Sebatas should get fired, We could write an entire book about their mistakes.
Whatever the Sebatas are trying to achieve is not working on camera and should exit the show immediately. Mybe the Ferguson's should stop their and ask for the Khozas to return or they can dismiss Mpho Sebata she's irrelevant.
The Casting
Ntando Duma hasn't done any acting in about five or six years since her departure on Rhythm City. She makes Rapulana and Jessica look incompetent because she is rusty. The reason why they hired her is because she has huge followers on social medis, which is not something unusual on the show. Previously they hired Kuli Robert  who could not act at all because she is popular and has many followers.
Many fans thought that Jessica is Rapulana's wife or his Girlfriend be she looks older than being his daughter. Or maybe it's the make up she applies, it makes her look older because Harriet also had Kea Khoza who's about the same age as Jessica, Harriet and Rapulana are both in their 50's.