Entertainment
Somizi's Heart Breaking Status, See More What Happened Here
Somizi's Heart Breaking Status, See What More Happened Here
Somizi's Heart Breaking Status, See More What Happened Here
Somizi Mhlongo is said to go through a rough page in his marriage. The entertainer, idols judge and choreograph teacher Somizi who is at the heart of many South Africans. You can't mention homosexuality in South Africa and leave him out.
You also can't mention idols and leave Somizi out, you can't mention choreograph teachers and leave Somizi out. You can't also mention fashion bizarre and leave Somizi out. That is Somizi, for these speculations, it could be a misunderstanding on his status. Fans always have a way of twisting stories, check this out:
I know it's none of our business nhe! But what's going on at the Mhlongo-Motaung ?💁🏼‍♀️ rumour has it that Somizi and Mohale are undergoing separation 🙆🏼‍♀️ pic.twitter.com/j28miUbdNY

— IG: Xola_Nukani 🏳️‍🌈🇿🇦 (@Xola_Nukani) November 15, 2020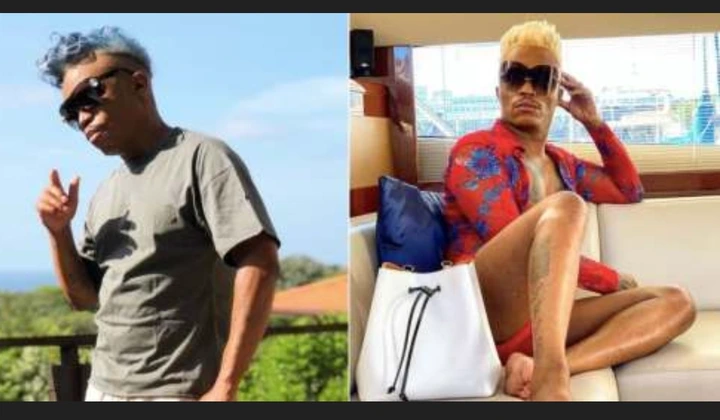 It seems though there might be a little bit of trouble in paradise. Somizi trended on social media after a Twitter user shared screenshots of his Instagram Stories. Twitter user @Xola_Nukani shared Somizi's posts and captioned his tweets: "AkasaGowi Somizi ninani," – (Somizi is going through a lot, you guys). He went on a rant on his Instagram account about the basic needs of a relationship. The Idols SA judge spoke mostly about trust, loyalty and how he isn't replaceable.
The Mzansi media personality impresses fans with gorgeous house Somizi also shared the fact that he thinks he is worth it and that you shouldn't be afraid of losing people. Social media users then began to speculate what Somizi's troubles are about. Somizi Mhlongo took to social media to share his frustration and fans began unpacking the problem. Image: @somizi Source: Instagram Naturally, the fans thought it was about his marriage to Mohale Motaung, which a lot of people are beginning to think is on the rocks