The return of Nonhle Thema on screen… Get full details.
Nonhle Thema is one of the South African celebrities who let the popularity and fame get at them to the extent of nearly ruining their career. The recent's career almost crumbled when she had a meltdown after being too famous, something that almost cost her life. Despite the condition of being ugly, the recent has risen and is slowly regaining  her position even though in a very cautious manner because she is aware of what fame did to her.
Nonhle Thema nearly let her career that she worked hard for, go down the drain.
The media personality and actress is set to return to the screen once again, She is set to appear on one of Dstv's most watched show Gomora. This comes after the Mzansi's former IT girl announced that she was retiring from the entertainment industry to focus on a new career in real estate in 2016.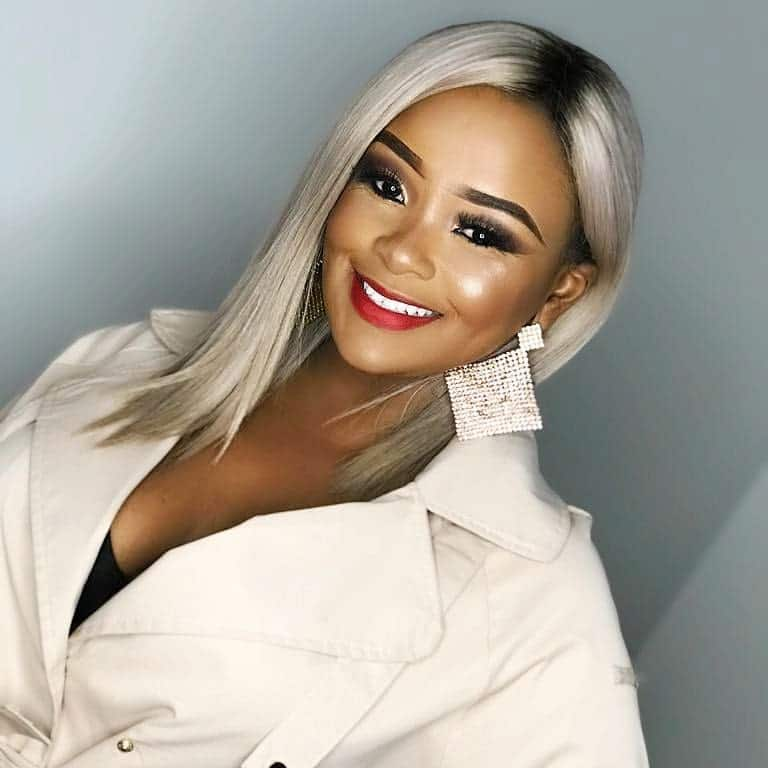 Before her retirement her star was slowly fading and she was no longer getting any gigs, fellow media personalities like Bonang Matheba and Minnie Dlamini were already taking over the scene. Although in 2018 Nonhle Thema appeared on "Trending SA" as a guest presenter much to the followers delight. Nonhle Thema will be playing the role of Cleopatra Mofokeng on Gomora.
According to the channel Cleo will be playing a 30-year old sexy con artist operating in Gauteng. Cleo comes from a poor family where her mother was a domestic worker and her father worked as a gardener. Coming from such background, Cleo decided that she will never work hard to have a good life and she's keen on using her beauty to get what she wants especially from men.
Cleo runs from her con in Gauteng, moving from township to township and tricking people into investing in her pyramid schemes and then disappearing with their money. Cleo is also a manipulative, charming and a skilled liar. She is Sbonga's old childhood friend and uses this to bribe him into the scheme.
Nonhle Thema is known for her appearances as a presenter on channel 0 and Vuzu, she had her reality show in 2011 called "Nonhle Goes to Hollywood" (which she also executive produced) which aired on Vuzu. In December 2013 she made her debut on soapie Zabalaza on Mzansi Magic and Mzansi Wethu. She took over the character of Kgomotso, Previously played Nolwazi Shange.