Uzalo Sbu's Real Life Girlfriend sets tongues wagging.
Sbu's real girlfriend goes by the name of Kekeletso Mahlebe, She is a Elundini Local Municipality DA councilor, Kekeletso is gifted with brains and beauty. In Uzalo Sbu is madly in love with his on screen girl, Fikile. Sbu and Fikile are the darling of the show with their scandalous antics love affair.
He is said to be head over heels in love with Mahlebe from Mount Fletcher in the Eastern Cape, according to the two reliable insiders close to the lovebirds. They said Sbu ( Simphiwe Majozi) was now different man since falling in love with Mahlelebe.
"Simphiwe Majozi is so in love, Before he met Kekeletso, Simphiwe was all over the place, just like the role he plays in Uzalo. But after he met Kekeletso, has out grown all those Kasi lifestyles. I guess Kekeletso came into his life at a right time," Said by the source.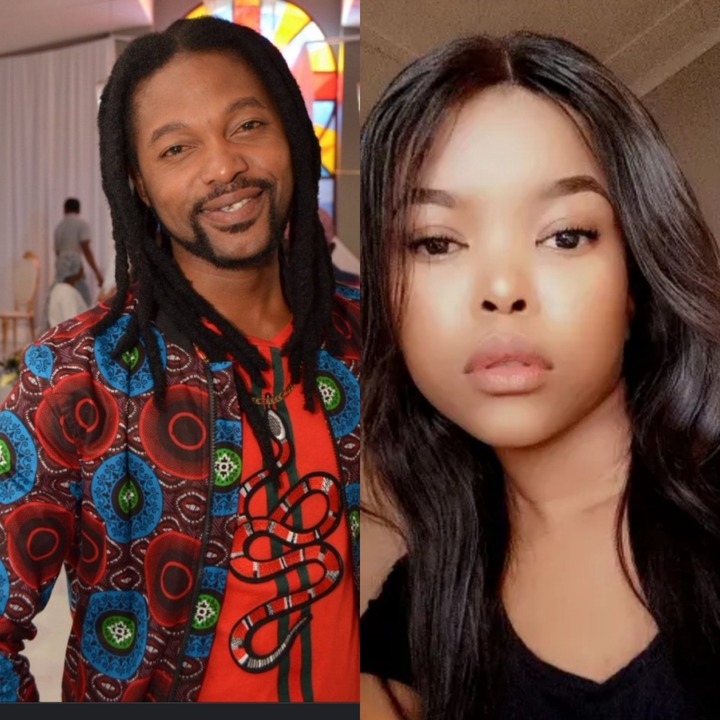 The two have been dating for 13 years now and they prefer to keep their relationship very private to the media Kekeletso Mahlelebe also usually posts about her love for Simphiwe Majozi and the two seem to have a very strong bond. When Simphiwe Majozi was contacted, he reused to comment on the matter.
"My private life remains private. I might be in the media industry but please respect my privacy. I don't want a situation where I can't be myself. Sbu from Uzalo stays on TV, not in my real life,"
Other source said that Simphiwe Majozi and Kekeletso Mahlelebe were always seen together before the lock-down in top classy places like Gateway. "They are one of the most romantic couple in Durban. They can't let their hands off each other. Before lock-down they were always seen together holding hands in malls and classy places like Gateway."