Celebrity News
Entertainment
Zoe Mthiyane Suffers Emotional Breakdown After Break Up With Rapulana Seiphemo
Zoe Mthiyane Suffers Emotional Breakdown After Break Up
Zoe Mthiyane Suffers Emotional Breakdown After Break Up With Rapulana Seiphemo.
The actress of Generations The Legacy Zoe Mthiyane is reported to have suffered a devastating emotional breakdown after her break up with veteran actor and former Generations The Legacy and The Queen star Rapulana Seiphemo.
According to the City Press, She broke up with the 52 years old Rapulna Seiphemo after Zoe Mthiyane learned that Rapulana was cheating on her with one of her workmates, who is currently working on Generations The Legacy. Although the identity of the colleague who was having an affair with Rapulana is yet to be uncover. She is said to be supportive woman because she was there when Rapulana Seiphemo was battling a court case against the South African Revenue Service (SARS).
The 39 years old actress is also reported to be taking the break up so badly that she has been suspended from Generations The Legacy after showing up for work late on many many occasions, forcing the producers to suspend her from work until she gets act together.
Zoe Mthiyane is seems to be unlucky when coming to relationships. Zoe has 9 year old son with former lover and celebrated sports journalist Robert Marawa. The two had a highly publicized legal after she appealed for the monthly maintenance to be reviewed upwards.
She told True Love that the two had been friends for over seven years before the start of their relationship. Zoe said that she ended the relationship after both of them went through personal issues.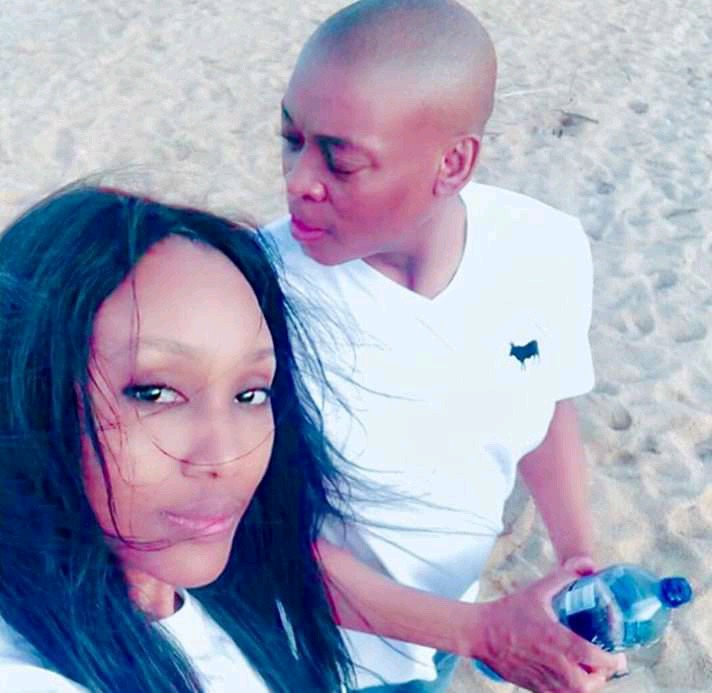 The rocking actress also had a nasty breakup with Lebo M in 2016 after being engaged for almost a year. The break up also made the headlines after Lebo M released a press statement claiming that the engagement had crumbled when the two could not reach an agreement on the pre-nuptial contract. Zoe said that she had hoped to solve all issues behind closed doors. Zoe also said that she was not going to fight back against Lebo M's allegations  because the have a child together.